Scott & Sally Whipple, Camp Owners
Scott started with Mountain Camp in 1993. He directs the marketing, new program development, and the overall administration of the camp. Scott is a graduate of Baylor University and has served as the Western Association of Independent Camps Vice-President and President of the Northern California Section. Additionally, he is an American Camping Association accredited Camp Director. Scott is committed to advancing Mountain Camp's excellent reputation and programs.
Sally began working for Mountain Camp in 1994 as a counselor and activity leader. She is a graduate of San Francisco State University and holds a teaching credential in Biology. Throughout her many years with the Mountain Camp program Sally has taken on a large number of diverse jobs and responsibilities – perhaps her most noble and courageous act occurred in 2003 when Sally married Scott.
Don Whipple, Executive Director
Don first began working for Mountain Camp in 1993 and now oversees all year-round operations. Don is very active in the camp profession and recently served on the National Board of Directors for the American Camp Association and is the Past President and Vice President of the Western Association of Independent Camps. This year he is also serving on the Board of Directors for Global Camps Africa and the ACA Advisory Committee on Program Quality Assessment.   When Don and his family are not at camp, they live in Oakland and you'll find them outside exploring the beautiful Bay Area.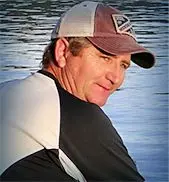 Andy Hancock, Summer Director
Andy joined the Mountain Camp family in 1993. He graduated from Salisbury College with a concentration in Recreation Education, and has been employed by the South Australian Education Department as an aquatics and swimming instructor since 1981. Currently, he is the Manager at the Port Noarlunga Primary School and Aquatics center in South Australia.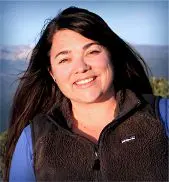 Kamren Johnson, Camp Director
Kamren grew up in sunny Southern California, but currently hangs her many hats in Santa Cruz. She came to Mountain Camp as a counselor in 2000 and became a program director in 2002. Unbeknownst to most, Kamren has a wicked arm and is the captain of the Mountain Camp dodgeball team, volleyball team, soccer team, and basketball team. She hasn't lost a game of CAT in 8 years.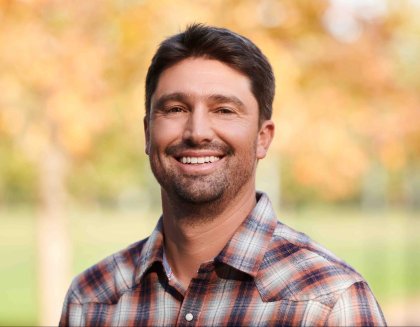 Dave Brown, LCSW, Camp Director
Dave grew up in the Bay Area and first attended Mountain Camp when he was ten years old. He was a camper, CIT, Junior Counselor and Cabin Counselor at Mountain Camp before heading off after college to work with kids in non-profits and schools. He received his MSW from Cal in 2007 and became a Licensed Clinical Social Worker in 2010, shortly before rejoining Mountain Camp as a year-round director. He enjoys playing guitar and mandolin, singing off key, and defending his title as staff doubles volleyball champion with Kamren.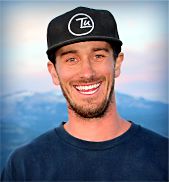 Adam Yardley, Waterfront Director
Adam started working at Mountain Camp in 2010 and has been bouncing back and forth between Australia and the US ever since. During the off season he lives in Adelaide, South Australia where he teaches school students about water safety. He enjoys surfing, playing and listening to music, watching sport and breaking things so he can attempt to fix them. 
Madeline McClelland, Program Director
Madeline grew up in Seattle and has slowly been making her way down the coast ever since!  After graduating from Willamette University in Salem, Oregon, Madeline came to Mountain Camp for her first summer in 2016. Camp has pulled her back every summer since, and she became a director in 2018.  Madeline loves playing in the mountains and petting every dog she sees on the trail!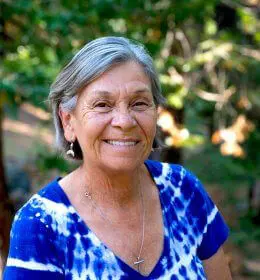 Lua Pabon, Food Service Director
Lua hails from Colombia but lives full time in the United States these days.  This will be Lua's 12th summer at Mountain Camp! A licensed nutritionist, Lua has a passion for food and is always experimenting with new and tasty dishes.
"It was their first sleep away camp experience, and the staff and counselors could not have been more accommodating, kind, or fun." - Katie & Spencer F (Parents)